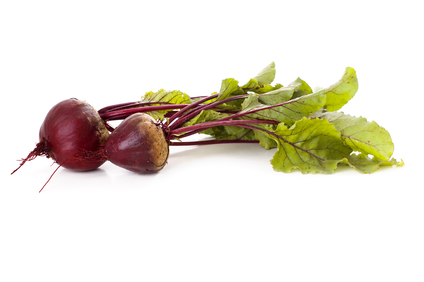 So back to giving some winter veggies a shout out! Today lets talk beets! They are the candy of the vegetable kingdom! They're wonderfully sweet and delicious and so easy to make. You hardly have to do anything to them to make them scrumptious and delish. But first let's talk health benefits; this jewel tone root vegetable became popular in our kitchens around the 16th century. They are two-in-one veggie since you can consume both the root and the leaves. So what's so special about them?! Beetroots contain a very unique class of phytonutrients called betalains, which give the beets their uniquely rich colors. These phytonutrients offer potent antioxidant protection. The liver, our largest internal organ has hundreds of functions and is a vital organ of detoxification, benefiting greatly from antioxidant rich foods such as beets. Eating beets increases liver antioxidant enzymes and these enzymes protect the liver from free radical damage, which in the long run can mean prevention of the beginnings of cancerous activity. The fiber in beets also protects our hearts by lowering cholesterol levels as well as triglyceride levels. What else … they are chuck full of energy-producing iron, sleep-promoting tryptophan, bone-building phosphorus and free-radical-scavenging manganese & copper. Now on to the fun part …. one of many ways to prepare them…
Recipe
Roasted Beet Salad
6 medium beets
¼ cup olive oil
Sea salt & black pepper to taste
Pre-heat the over to 400 degrees. Leaving the peel on, scrub the beets clean and coarsely chop into ½" thick chunks. Toss them with olive oil, sea salt and pepper, place in a baking dish and roast for 30-35 minutes or until fork-tender.
Serve a top of a green leafy salad and drizzle with Mediterranean Salad Dressing!
Mediterranean Salad Dressing!
3 TBS extra Virgin Olive Oil
2-3 tsp lemon juice
1 medium clove of garlic
Sea salt & pepper to taste
** You can add nuts, seeds or any fresh vegetable your heart desires to this colorful salad. ENJOY!