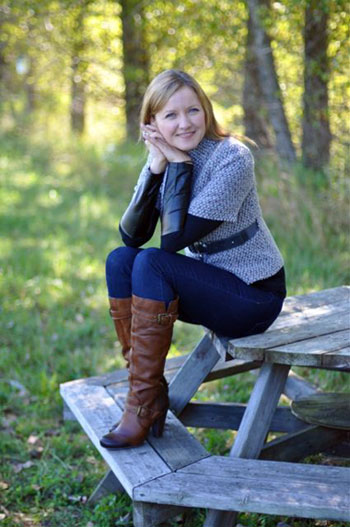 I'm a Certified Holistic Nutritionist based out of Toronto Canada helping people find their way back to health.  My passion lies in the healing power of our own bodies.  I will work and develop a plan specifically tailored to you and your needs in mind.  This will include a food analysis, lifestyle recommendations and specific supplements (only if needed) to get you feeling the best you ever have.
I graduated from Institute of Holistic Nutrition (IHN) in 2013 with first class honors.  Busting my butt everyday, devouring the knowledge and making sure I understood it all.  At the beginning this thirst for learning wasn't to build a career but rather to help myself and to resolve the health issues I was struggling with.  For as long as I could remember I've struggled with poor digestion, allergies and acne.  I spent years going from doctor to doctor all of who threw prescription drugs at me without ever providing a solution to the problem but rather just Band-Aids.  The two years spent at IHN gave me the tools I needed to heal myself; no doctors, no prescriptions needed.  Along the way I developed a passion for living a holistic lifestyle recognizing that eating well + living well = Feeling GREAT!
I knew I couldn't keep all the knowledge to myself and so Kinga Kaleta-Delicious Health was born.  I want to help people who struggle health with issues and aren't feeling their personal best.  I take tremendous pride in what I do and nothing in this world brings me more joy than seeing my clients smile.
Words I live by:
"You are what you eat – so don't be FAST, CHEAP, FAKE or EASY"
"By choosing healthy over skinny you're choosing self-love over self-judgment"
"It's all about creating healthy habits not restrictions"
Top 10 Reasons to make an appointment with Kinga
Improve digestion and eliminate heartburn, gas, bloating and poor elimination.
Lose or gain weight naturally without feeling deprived, compromising your health or going on the latest fad diet.
Balance your hormones.
Start sleeping restfully waking up in the morning ready to take on the world.
Have the glowing skin you have always dreamed of.
Get back the energy you once had.
Create a mind that's calm, focused and sharp.
Strengthen your body, boost your metabolism, and regain your confidence.
Receive a delicious personalized meal plan that's right for YOU!!
Prevent disease and live a happy, healthy, delicious life!!